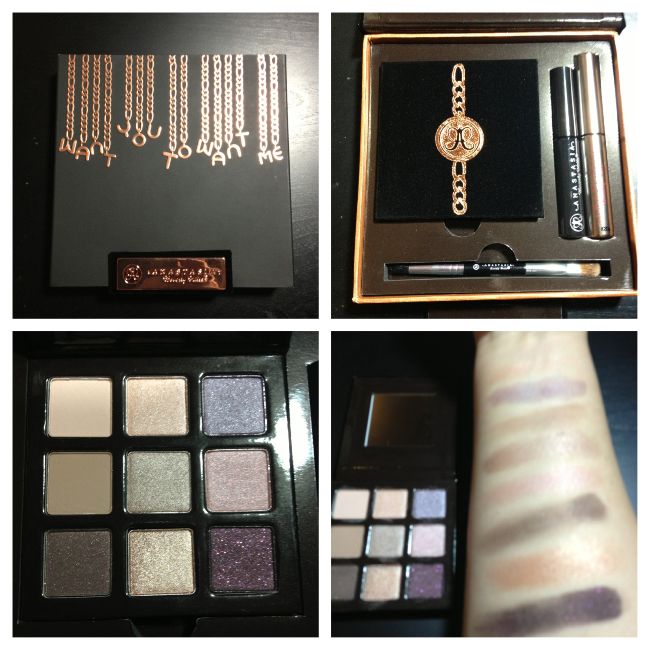 A kit within a clutch. A nod to the glam and decadence of the 1970's. Kit styled like a clutch and features a removable eye shadow palette for a takeaway touch-up wherever your night takes you. Nine long-wearing eye shadows create a range of looks from neutral to dramatic to smokey.
FEATURES & BENEFITS:
Velvety smooth matte and hydrating Illumin8 shimmer shades keep eyes looking glam and crease-free.
High-pigment shadows can be worn dry for a sheer wash of color. Wear wet to transform shadow into liner or for a bold metallic finish.
Dual-sided eye shadow brush included.
Jet black liquid eye liner creates the perfect thin line for a dramatic eye.
Mini Clear Brow Gel sets brows in place all day and night.
KEY INGREDIENTS:
Youthful SynergyTM Complex in Shimmer shades.
Brown Algae – A key ingredient that smoothes, firms, hydrates, and revitalizes the appearance of skin.
Diamond Core Powder – Diffuses light for a soft focus effect.
Sea Whip Extract – Soothes the skin.
Macadamia derivative – A natural hydrator capable of holding up to 300% more water in the skin.
Powerful antioxidants of Vitamins A, B, C, E, and F. Balkan Botanical Infusion®.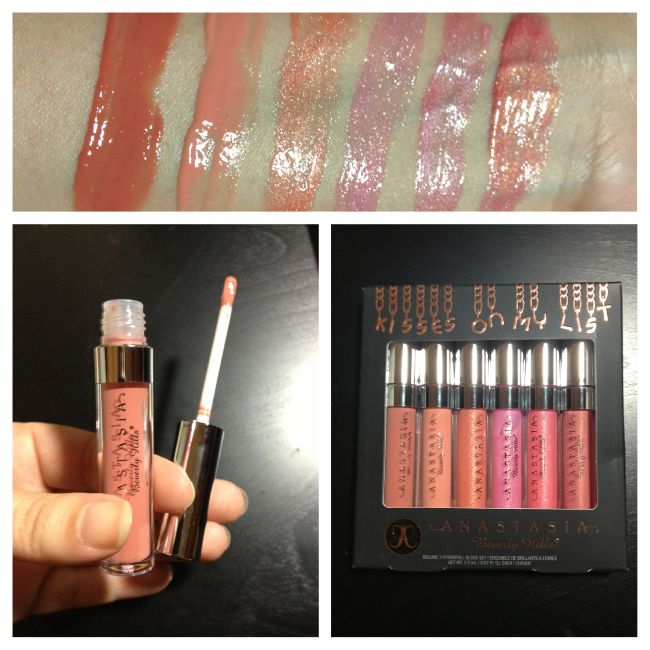 A set of six high-shine glosses in matte and shimmer shades that wear all-day. The shades are: Jolene, Lola, Maggie May, Roxanne, Sharona and Moi.
Three softly sheer, opalescent glosses and three new Hypercolor Glosses that actually stain your lips. Long-wearing hydrating gloss. Silicone applicator delivers the perfect amount of color.
FEATURES & BENEFITS:
Selection of shades actually stain your lips a custom hue.
Ultra-hydrating formula is clinically proven to improve the texture of the lips: 10 MINUTES – 90% reported lips are hydrated. 1 WEEK – 87% reported the lip gloss provides long lasting moisture. 4 WEEKS – 83% saw improvement in the texture of lips and again 90% reported lips are hydrated.
KEY INGREDIENTS:
"Kiss Me Quick" – Plant extract that helps increase volume and fullness in lips.
Brown Algae – A key ingredient that smooths, firms, hydrates, and revitalizes the appearance of skin.
Balkan Botanical® Infusion – exclusive antioxidant-rich complex helps soften, soothe and hydrate skin.
My Beauty Bunny does not accept compensation for any product reviews; Press samples have been provided for this purpose. Opinions are the author's own. Article may contain affiliate links.