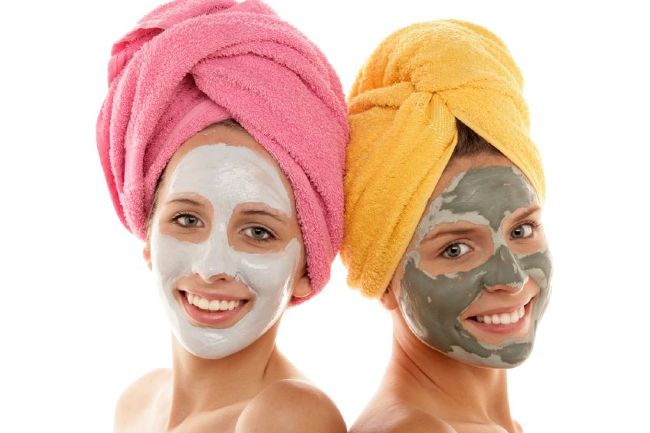 A good cleanser, exfoliator, face mask, serum and moisturizer are all you need for a budget DIY facial. Save the $150+ and give yourself a facial in the comfort of your own home.
Let's talk face masks. There are face masks for every skin type.
Best Facial Masks for Acne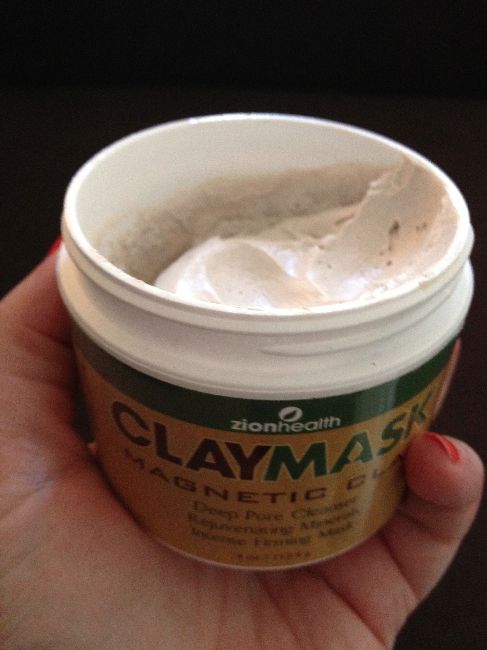 Miracle Clay Magnetic Clay Mask ($24.95)
I'm in love with this whole line of "magnetic clay" products from Miracle Clay (ZionHealth). This montmorillonite clay comes from bubbling desert mineral pools. If you don't happen to have a bubbling desert mineral pool in your backyard, I suggest you try this. It's great for acne, sagging skin and even helps balance dry skin.
This natural face mask is made with pure calcium montmorillonite clay combined with botanical herbs to tighten pores and stimulate skin.
Excellent for the prevention of acne or toxic build up leaving your complexion cleansed, renewed and radiant.
Clay Mask draws impurities to the skin surface and helps remove toxic build up.
Other notable ingredients: chamomile, sea kelp, meadowsweet, sage, coltsfoot, yarrow, rosemary, althea, balm mint, thyme, horsetail, kaolin, witch hazel distillate, panthenol, allantoin and rose essence.
Seems to be the almost the same formulation as Zenmed Botanical Acne Mask & Spot Treatment.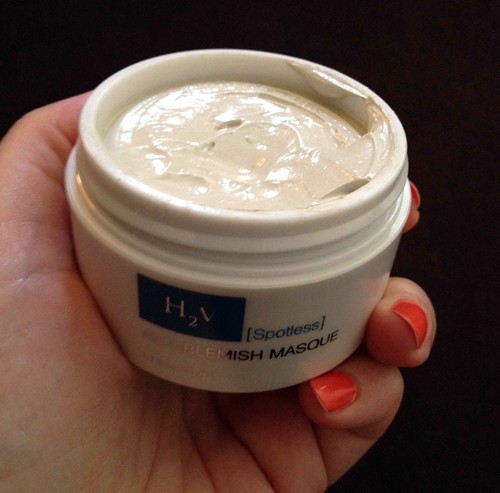 H2V Anti-Blemish Masque ($48)
Bentonite clay draws congestion from your skin, while tea tree oil offers antiseptic and antibacterial benefits making this mask a great preventative measure and treatment for acne. I bought this after the aesthetician used it on me at Burke Williams. Unfortunately, I don't think you can buy it online. You can purchase it at Burke Williams spas in California.
Licorice extract lightens old acne marks
Tea tree oil clears and prevents acne – contains New Zealand and Australian tea tree oil extracts
Notable ingredients: bentonite clay, sea whip, lavender, licorice, eucalyptus oil
Best Facial Mask for Normal to Dry Skin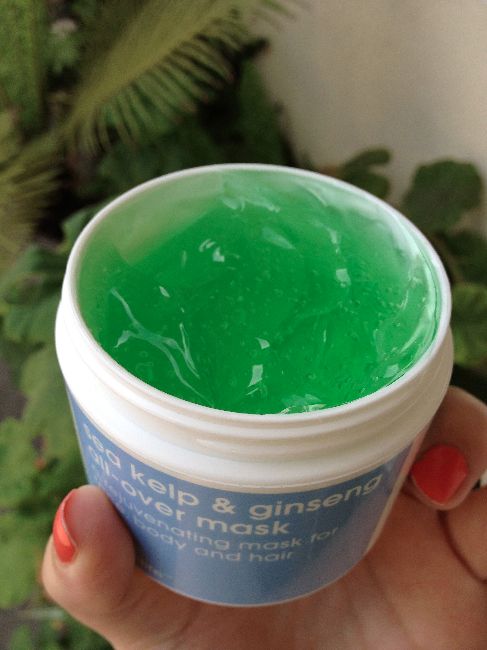 LATHER Sea Kelp & Ginseng All Over Mask ($18)
This green, gel mask is the first one I've seen that you can use on your face, body AND hair! I haven't tried it for body or hair yet, but it's a nice soothing mask for your face. Great for all skin types (doesn't cause acne), but especially good for normal to dry skin.
Sea kelp and ginseng extracts draw out toxins while restoring lost moisture.
Sea algae oil has been added for its natural anti-aging properties and antioxidant agents.
This mask is perfect to use on sunburned skin as aloe vera cools the body while St. John's Wort acts as an anti-inflammatory to ease red, irritated skin.
To revitalize dry and damaged hair, apply mask to damp hair and leave on overnight.
Best Anti-Aging Facial Mask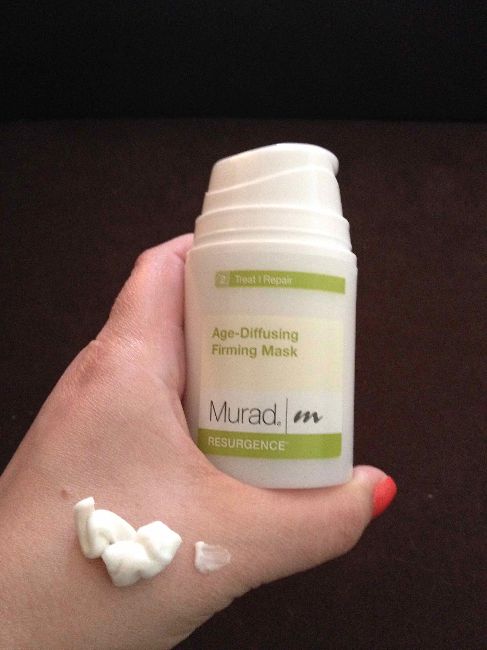 Murad Age Diffusing Firming Mask ($68 – affiliate link)
Murad's anti-aging mask is great for normal, dry or mature skin.
Instantly firms and lifts while Golden Seaweed restores skin resilience.
Promotes collagen production to plump skin, reducing the appearance of wrinkles.
Shea Butter: Infuses skin with hydration leaving it soft and smooth.
Other notable ingredients: mango, banana, soybeans, clove, wild yam and spondias mombin pulp extract (anti-inflammatory)
Do you have any cruelty free face masks that you swear by? Tell me in the comments below!
My Beauty Bunny does not accept compensation for any product reviews; Press samples have been provided for this purpose. Opinions are the author's own. Article may contain affiliate links.