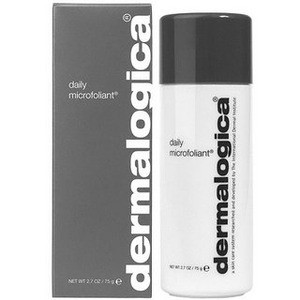 I haven't been in love with a product enough to give it a coveted My Beauty Bunny Cruelty-Free Favorite award in a while. But then, Dermalogica's Daily Microfoliant entered my life and now I am in love. I received a sample of the product after a massage at the Dermalogica spa (or "concept space" as they call it) in Santa Monica.
My first impression of the powdered substance that came out when I shook the bottle was that this wasn't going to do anything for my skin. I'm addicted to scrubs of all kinds and I was expecting some sharp walnut husks or something (which are supposed to be bad for your skin because they can cause micro-tears that trap bacteria). Instead I got a soft powder that melted to a slightly foamy face wash.
Well, I noticed it was working as soon as I rinsed it off. My skin was so soft and felt so clean! And, this is kind of gross, but after cleansing, it was really easy to get the gunk out of the pores in my nose. It was as if the top layer of dead skin had been removed, giving me access to clean out those pores. So instead of the big, sharp particles that will only de-clog SOME of your pores, this stuff cleans ALL of your pores. I love it!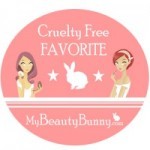 The Daily Microfoliant is gentle enough for everyday use and safe for sensitive skin. It's made with a rice-based enzyme powder that contains salicylic acid and papain to dissolve dirt and dead skin. And, it has licorice and grapefruit extracts to even out skin tone.
So, after my sample ran out, I had to go back to the store and buy more. And THAT is how you know this is a good product. As a beauty editor, I get free products to review all the time. Some make the cut and some don't. But, if I'm willing to go out and spend what little money I have on a second round, you know it's special. So, like all Dermalogica products, this isn't super cheap, but you can get a small size for around $11 that will last a lot longer than you would think. Do yourself a favor and check it out.
My Beauty Bunny does not accept compensation for any product reviews; Press samples have been provided for this purpose. Opinions are the author's own. Article may contain affiliate links.