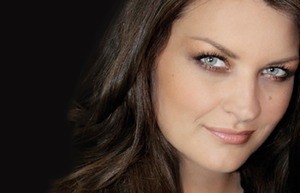 Fellow beauty blogger, Samantha Chapman (AKA PixiWoo from YouTube) has come out with her own line of 100% cruelty free, vegan makeup brushes called Real Techniques. The bristles are made from Taklon, which I personally think is better than animal hair anyway – the bristles are firm, yet soft and they don't fall out all over your face. It also means you can use the brushes with powder AND cream makeup products. The aluminum handles are attractive, light-weight and color-coded (base, eyes and finishing).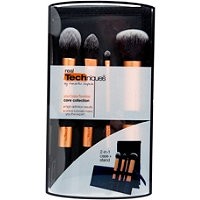 I tried her Base/Flawless Core Collection set which comes with:
Pointed foundation brush (for cream or liquid foundation)
Buffing brush (for mineral makeup or powder)
Contour Brush (for highlighting or contouring)
Detailer Brush (for covering spots or to apply undereye concealer)
The set comes with a carrying case that doubles as a stand so you can keep them arranged in front of you while you're applying makeup. These are high quality brushes and they are super affordable! This set retails for $15.99 – a steal! You can buy them at ULTA and right now they have a buy one, get one 50% off deal.
Samantha also has great tutorials on her site and her YouTube channels. I love this Healthy Glow Tutorial. Very nice, natural-looking makeup for summer!
My Beauty Bunny does not accept compensation for any product reviews; Press samples have been provided for this purpose. Opinions are the author's own. Article may contain affiliate links.