TLC don't want no scrubs, but I do! I currently have about half a dozen scrubs in my shower, and they're all different. I like low oil and heavy duty scrubbing, but some people prefer more moisture and a gentler scrub. Let me give you the low down, so you can find the one that's perfect for you.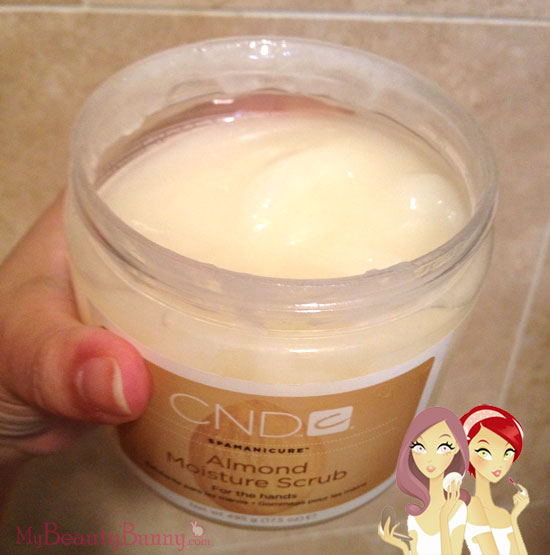 I love CND Shellac but their scrubs and lotions seem pretty average to me. The oil is medium to heavy and the scrub is extremely gentle. The scent is heavier than I like. I think the product is meant to be used by nail technicians on clients (as opposed to a consumer product), so it makes sense. You wouldn't want an extremely heavy scrub in a nail salon because some clients might be more sensitive. Either way, I can't say I love it. The price is much more affordable than the others listed here though.
Medium to heavy oil (almond and jojoba oils)
Other ingredients – Vitamin E and shea butter
Scrub level – gentle (salts, sugar and jojoba beads)
Scent – synthetic almond
Vegan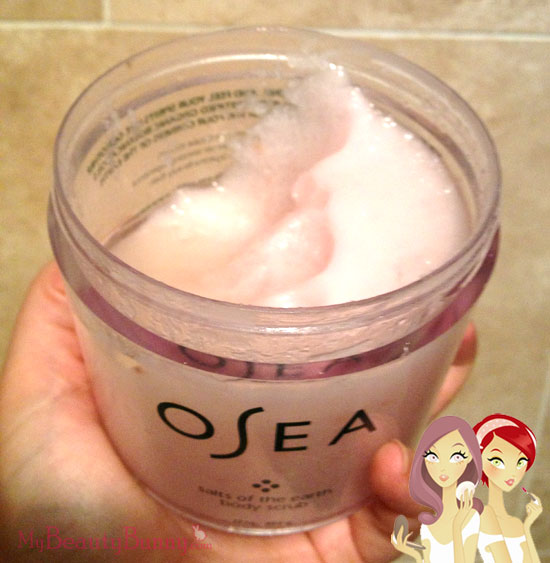 Osea Malibu Salts of the Earth Scrub
The Osea Malibu Salts of the Earth scrub gets its salts from the Dead Sea, the Bolivian coast, the Utah desert and the Himalayas. This blend of the purest salt on Earth contains 84 trace minerals and gets its unique pink color from the rich ores they contain. The ingredients in these salts plump up the skin, enticing it to soak up nutrients and look more youthful.
The product was a bit heavy on the oil, but the company told me it was a prototype and the real deal would be much less oily. This is definitely a luxury product with high-end ingredients, so the price is higher than I would normally pay for a scrub. The scent is incredible – a relaxing spa experience. This is definitely a product I would buy for a special occasion or as a nice gift.
Heavy oil (safflower, rice bran and babassu oils)
Other ingredients: acai, geranium, bergamot, lavender
Scrub level – medium (Himalayan Pink Salt, Bolivian Pink Salt, Dead Sea Salt, Utah Desert Salt)
Scent – wonderful essential oil scent – like a soothing spa experience
Vegan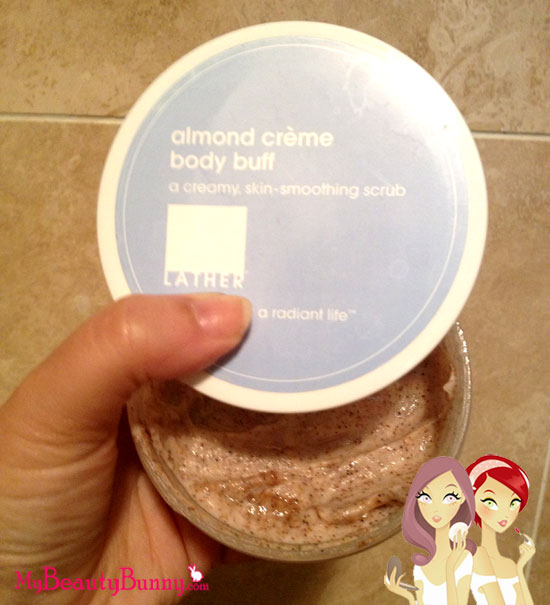 I like this one a lot. It's a medium to hard level scrub with med/low oil. I'm not a huge fan of the almond scent, but this almond smells natural and not overwhelming. The price is fairly high for the size, but the ingredients are high-end.
Medium to Low oil (almond, avocado, jojoba, apricot and sunflower oils)
Other ingredients – aloe vera, sodium PCA, silk amino acids
Scrub level – medium/hard (walnut shell powder)
Scent – natural almond
I don't think this one is vegan (silk amino acids)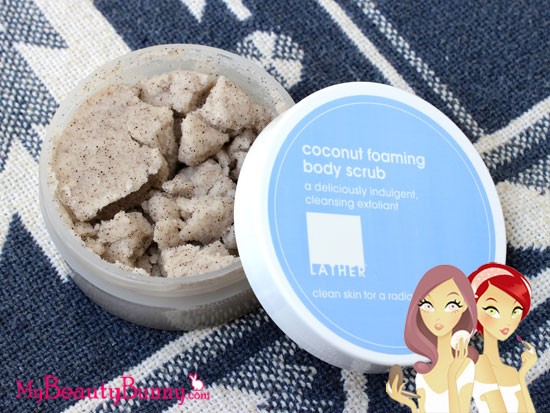 LATHER Coconut Foaming Body Scrub (coming July 1st!)
This is my new favorite. It's not oily at all (I could be wrong, but I don't see any oils in the ingredient list) and it scrubs REALLY well (kind of has the consistency of sand). It's also paraben and sulfate free. I just wish it came in gallon-sized tubs! It will be available on the LATHER website on July 1st, but until then you can try their Bamboo Lemongrass Foaming Body Scrub, which is similar in texture and oil-level (none that I can detect).
No oil
Other ingredients: aloe vera, sugar cane extract, lemon, orange, apple, pineapple, coconut and sweet almond protein
Scrub level – hard (sea salt, bamboo stem powder and coconut shell powder)
Scent – natural coconut with vanilla and other essential oils
Vegan
Price – $18.00 for 4 oz / $38.00 for 8 oz
You can read about some of my other favorite face and body scrubs here! Is money tight? Then try making your own DIY body scrub.
My Beauty Bunny does not accept compensation for any product reviews; Press samples have been provided for this purpose. Opinions are the author's own. Article may contain affiliate links.