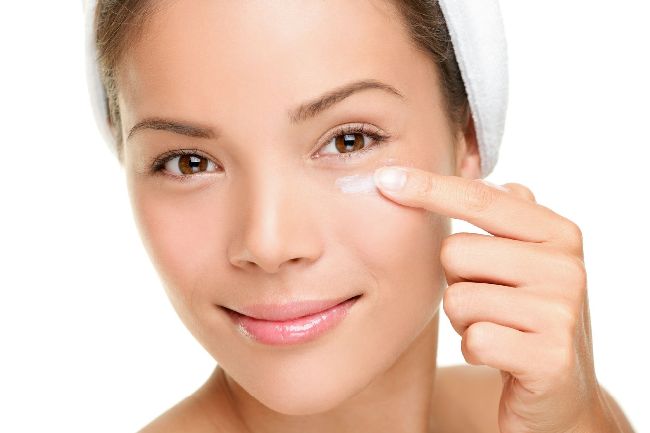 No one wants to look in the mirror and see under eye circles. From bags to dark circles, we've likely all had to deal with them at some point. Luckily, there are ways to lessen and even prevent them in many cases. Don't worry, though. With the right concealer techniques, you can help diminish the look of nasty under eye circles in minutes.
Common Causes
Both men and women can suffer from under eye circles and it isn't always stress or lack of sleep that's the culprit. Some of the most common causes include allergies, aging (causes thinning skin around the eyes), pigmentation irregularities, sun exposure, smoking, excessive alcohol use, lack of sleep and of course too much stress. Some health conditions, such as liver problems, can cause dark under eye circles. If you suspect a health condition, see your doctor immediately.
Stress and fatigue don't immediately cause those really dark under eye circles. Instead, they gradually prevent your body from healing the skin and capillaries around the eye normally. The result is the bruise like color under your eyes.
Lessen or Eliminate the Problem
If the under eye circles are due to your lifestyle (stress, sun exposure, smoking, etc.), start by making some lifestyle changes. If a health condition is involved, including allergies, consult your doctor so you can treat the condition. These solutions will take time and may not completely eliminate the circles.
The next step is to invest in an eye cream that treats not just wrinkles, but circles. To lighten the color, look for products with hydroquinone, kojic acid and licorice.
Retinol based creams work best on under eye circles caused by blood vessels close to the surface. If you press on the circle and it lightens, the problem is the blood vessels. Mix this with your regular eye cream for best results.
Creams and brighteners with caffeine can instantly tighten up the skin. Other common ingredients to look for include antioxidants, arnica, peptides and Vitamin K. No matter what cream you use, you should always use a moisturizer with sunscreen before going out. Too much sun could end all your progress.
If you want a more natural approach, using cool cucumber slices for approximately 20 minutes will help relieve under eye circles. You can also use wet, chilled tea bags on your eyes instead. The tannin in the tea helps soothe and reduce puffiness and redness.
Cover Up
While you're treating your circles, you can cover them up with concealer. Forget about your usual concealer. You'll need a peach shade that's at least one shade darker or a yellow based shade one shade lighter than what you normally use. Both help erase the purple/blue tint. Use a concealer brush to lightly brush the concealer over the circles only.
If you have redness with your circles, a light amount of green based concealer will counter the redness. You can then follow up with the peach shade to finish covering up. For best results, use a cream best concealer that covers instead of hiding in fine lines. Most importantly, don't cake on the concealer or you'll just draw attention to your circles.
Some of my favorite concealers:
Tarte 12-Hour Amazonian Clay Waterproof Concealer
Too Faced Absolutely Flawless Concealer
My Beauty Bunny does not accept compensation for any product reviews; Press samples have been provided for this purpose. Opinions are the author's own. Article may contain affiliate links.