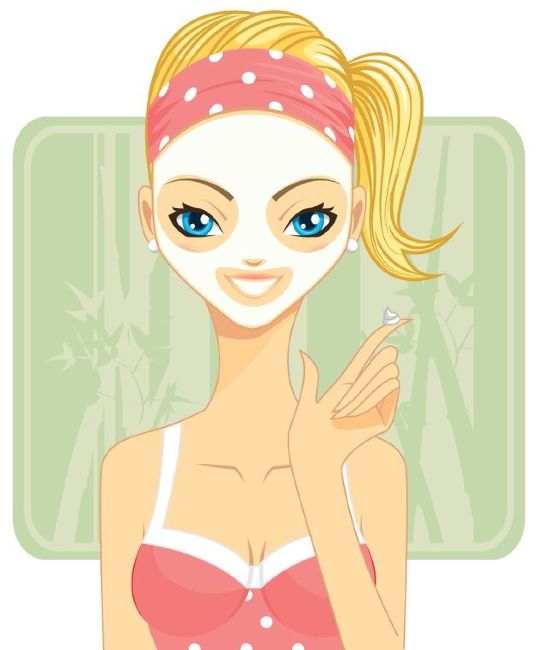 Sure, masks do tend to make us look like the abominable swamp monster, but fifteen minutes of a not-so-good-look is more than worth it for the skincare benefits. If you're looking for beauty on a budget, never fear. You can create these DIY face masks at home, whenever you've got a little time to kill.
Generally, you can find most of these ingredients in your kitchen. All you have to do is whip up one of the following recipes and then let it work its magic on your face for 15 – 30 minutes. Just make sure you avoid your eyes and mouth when applying.
Avocado and Honey Mask
 You will need:
½ an avocado
1 tablespoon of honey
The benefits: honey is packed with antioxidants that can help with skin problems, such as acne, because of its antimicrobial content (extra points if you use manuka honey). Avocado oil is rich in good fats that increase moisture and help keep skin looking younger.
Yogurt and Watermelon Mask
 You will need:
½ cup of watermelon chunks
3 tablespoons of plain yogurt
The benefits: with all the hot weather we've been experiencing, your skin may have caught a little too much sun. Yogurt soothes irritated skin (including burns) and makes you glow. The lactic acid works as a natural exfoliating agent and may even reduce signs of aging. And what about the watermelon? It's a great source of Vit C, which boosts the production of collagen.
Tropical Fruit Mask
You will need:
3 tablespoons of raw papaya
2 tablespoons of pineapple juice
The benefits: if you're feeling a little fruity, these ingredients are fantastic for dissolving oil and dead skin cells, leaving your face soft and fresh (and smelling amazing).
Pumpkin Pie Mask
You will need:
3 tablespoons of pumpkin puree
1 teaspoon of honey
1 teaspoon of milk
A dash of cinnamon
The benefits: maybe one for the run up to Halloween! Pumpkin has a natural acid that helps prevent those pesky blemishes from forming on the skin. And we didn't just add the cinnamon to be festive; it's an anti-inflammatory and an antioxidant.
Mayonnaise
You will need:
as much mayo as it takes to cover your face
The benefits: if you're looking for a rich moisturizer, mayonnaise conditions and soothes skin. So much better for you on the outside than on the inside! However, if you don't like the idea of spreading mayo on your skin, you can always substitute it for plain yogurt. Boost the nutrients with the juice of ¼ of an orange, some pulp, and one teaspoon of aloe.
Sometimes, we just can't afford to spend a pretty penny on the latest and greatest in luxury skincare. So, we're thankful that the lovely ladies over at Salons Direct beauty suppliers have provided us with these at-home recipes to keep our visages healthy and glowing.
Whip these up at home and let us know your favorites in the comments below!
My Beauty Bunny does not accept compensation for any product reviews; Press samples have been provided for this purpose. Opinions are the author's own. Article may contain affiliate links.