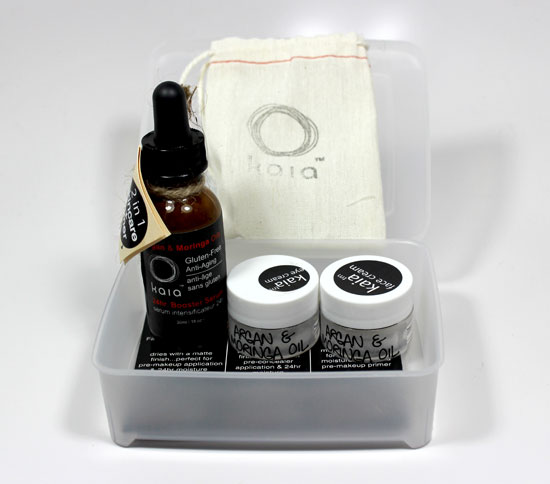 Moringa oil, an undiscovered skincare gem – is the secret weapon in the Kaia Naturals new Nature's Matte Finish Collection.
This oil is considered a "dry oil" as it seeps deeply into the skin without leaving an oily residue – helping the skin retain moisture and leaving it silky smooth. The oil is cold- pressed from the seeds of the moringa tree and is native to Africa and India, and known as the "miracle tree' due to its nutritional lushness.
Moringa oil has 6x the vitamin C of oranges and 17x the calcium of milk. The oil is rich in antioxidants and full of skin-rejuvenating qualities. On top of that it is full of radiance boosting fatty acids with omega-9 fatty acid content of 72%, and has wonderful anti- aging properties as the oil helps control the activity of wrinkles on the skin and more penetrative than argan oil.
This collection also acts as a primer because of the matte finish. Feeding your skin the goodness of moringa oil while filling in fine lines, minimizing pores and providing a perfect matte finish.
This new 100% natural, 2-in-1 multitasking product is:
• Polymer-free
• Paraben-free
• Cruelty-free
• Free of petroleum, gluten and silicone based ingredients
Nature's Matte Finish Collection consists of the face cream & primer, eye cream & primer and the booster shot serum which has a fluid liquid formula that adds extra rich moringa "dry oil" goodness to your skin.
My Beauty Bunny does not accept compensation for any product reviews; Press samples have been provided for this purpose. Opinions are the author's own. Article may contain affiliate links.