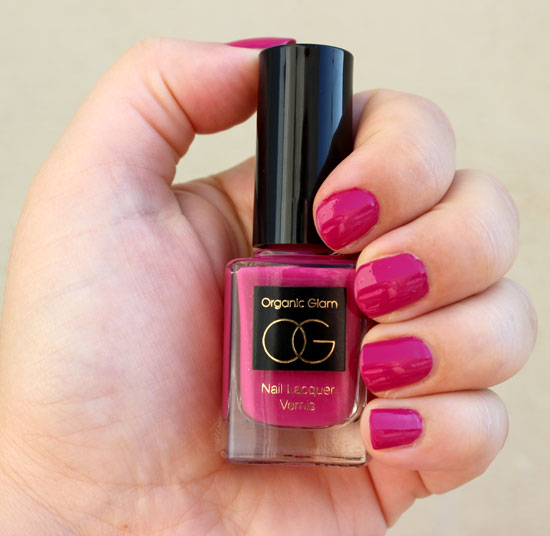 Recently I got a chance to check out the wonder that is The Organic Pharmacy. A London-based pharmacy with high end beauty products that are ALL cruelty free (some are vegan, but all are vegetarian) and organic. Plus supplements and skin treatments. I was in heaven! The Organic Pharmacy I visited is in Beverly Hills, but there are several across the globe. Next stop – cruelty free world domination! Mwuah hahahahaha!
They sent me home with a few products to try out. Here's their Organic Glam Nail Lacquer in Paris. Organic Glam is free of DBP, toluene and formaldehyde. In the pic above, I'm wearing two coats (and no top coat), but I could have gotten away with one coat. The formula is quick drying and long-wearing. What do you think?
My Beauty Bunny does not accept compensation for any product reviews; Press samples have been provided for this purpose. Opinions are the author's own. Article may contain affiliate links.