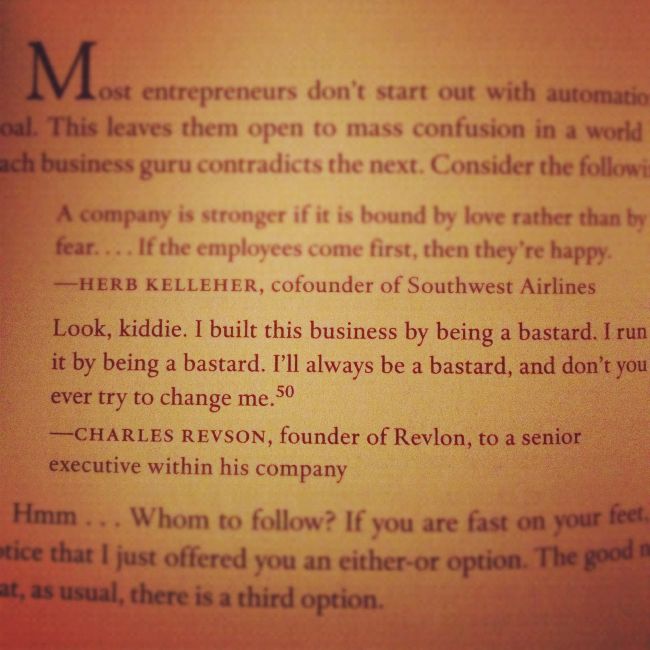 I guess I'm a little late to the party on this one, but I wanted to write this for anyone who may not know. Revlon is conducting 3rd party testing and can no longer be considered cruelty free. This one really bothers me, because Revlon WAS one of the few cruelty free drugstore brands available.
Revlon is now on PETA's list of companies that DO test on animals. I have also heard from various sources within the industry that Revlon has been performing 3rd party tests, and they are doing business in China (a company that requires animal testing).
Note: I coincidentally happened upon the passage (in the photo above) in a book I'm reading (The Four Hour Workweek by Timothy Ferriss – it has nothing to do with beauty, but it's a great book).
PLUS, Almay is owned by Revlon. Almay is not on PETA's do or don't test lists, but I suspect the company is not cruelty free either.
So, no more Revlon for me. But, FOR NOW (and I'd better not hear any bad news or I will cry), these drugstore brands can still be considered cruelty free. This is not a comprehensive list – if you have others to add, please let me know in the comments below!
Cruelty Free Drugstore Makeup:
Bonne Bell
Burt's Bees (CF but owned by Clorox who does test) (LB)
Milani
Physician's Formula
Wet n Wild
Cruelty Free Drugstore Skin and Body Care:
Abra Therapeutics (LB)
Alba Botanica (LB)
Aura Cacia
Avalon Organics (LB)
Burt's Bees (CF but owned by Clorox who does test) (LB)
Carmex
Caswell-Massey (LB)
CertainDri (also vegan)
Crabtree & Evelyn
Freeman (LB)
Kiss My Face (LB)
Nature's Gate (LB)
Queen Helene (LB)
Tom's of Maine (CF but owned by Colgate who does test) (LB)
Yes to Carrots
Cruelty Free Drugstore Hair Care:
Conair
David Babaii for Wild Aid
Giovanni (LB)
KMS California
Mixed Chicks
Organix
Paul Mitchell (LB)
PureOlogy (CF but owned by L'oreal who does test) (LB)
Rusk
Trader Joe's
Cruelty Free Drugstore Nail Care:
Milani
OPI (CF but owned by Coty who does test)
Wet n Wild
* Leaping Bunny certified (LB)
You can view more cruelty free brands here.
My Beauty Bunny does not accept compensation for any product reviews; Press samples have been provided for this purpose. Opinions are the author's own. Article may contain affiliate links.