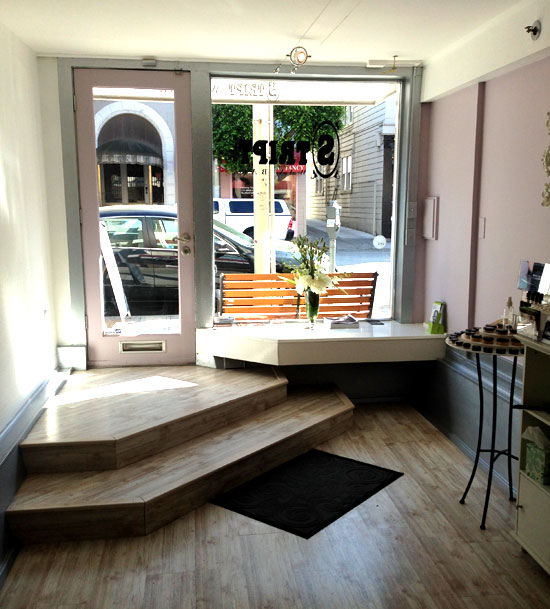 While I was in San Francisco for the iFabbo blogger conference, Stript Wax Bar invited me to come in for a free brow wax. Since I've loved their Los Angeles 3rd Street location, I said, yes, of course! The decor is similar, but the space is even cuter at the Union Street location in San Francisco! Lots of natural light and just really adorable.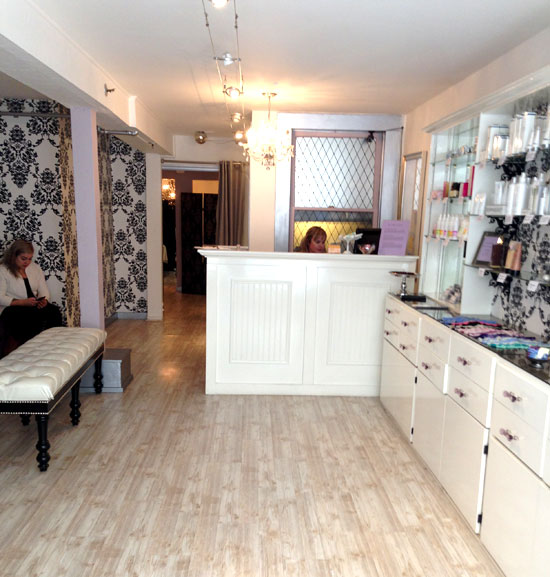 My wax was quick and pretty painless. The aesthetician did a great job, and I didn't have any irritation or red bumps afterward. Which was good, because I had it done right before my iFabbo panel!
Here's an after pic of my brows – a photo of me and Lisa from Pampadour at the iFabbo conference. I don't know where she gets her brows done, but hers look great too!
My Beauty Bunny does not accept compensation for any product reviews; Press samples have been provided for this purpose. Opinions are the author's own. Article may contain affiliate links.