Vapour Organic Beauty has just come out with new shades of nail polish in its 5-free line. Pictured above is Rogue, a feminine mauve that looks good on just about any skin tone. Please ignore the dent in my nail above – I just took off gels and my nails are a little rough right now!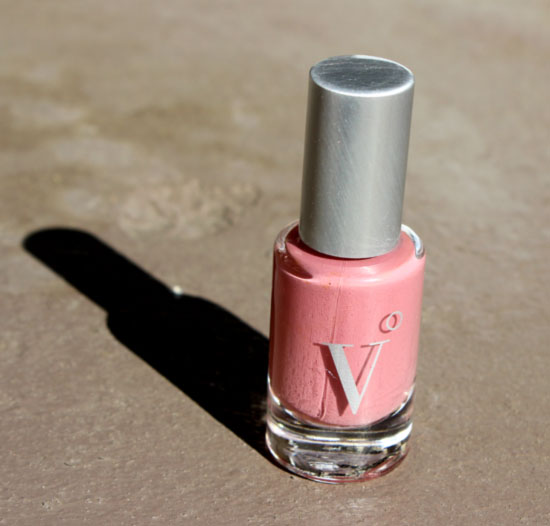 Vernissage 5-Free Lacquer DOES NOT CONTAIN the following known carcinogens:
NO Toluene
NO Dibutyl Phthalate (DHB)
NO Formaldehyde
NO Formaldehyde Resin
NO Camphor
Vernissage IS:
Non-Toxic
Safe for Children and Moms-To-Be
Cruelty Free
My Beauty Bunny does not accept compensation for any product reviews; Press samples have been provided for this purpose. Opinions are the author's own. Article may contain affiliate links.